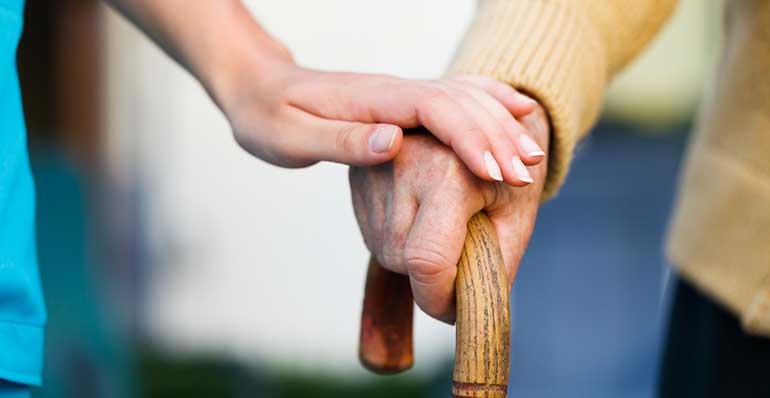 Aged care providers, workers and experts are calling on the Turnbull government to take action to ensure there is an adequately skilled and equipped workforce to care for a rapidly ageing population.
A public hearing into the future of Australia's aged care sector workforce heard cuts to the sector, adequate pay and nationally consistent training were issues facing the sector when it came to attracting and retaining aged care workers.
Following the Senate Community Affairs References Committee's inquiry, Shadow Assistant Minister for Ageing Helen Polley urged the government to "sit up and listen to the aged care workforce sector".
"The aged care workforce crisis is accelerating and will hit us in the next five to 10 years if action isn't taken," Polley said.
"We need to see a tripling of the aged care workforce in the next 30 years – something the sector is ready and willing to work on with the government.
"Deep concern about the repercussions the Liberal government's cuts are having on workforce development was a reoccurring theme throughout the hearings.
---
Feeling lonely or just want to make new friends? Come join the MDM Club for free. Chat in a safe and tolerant space, created especially for the disability community.
---
"The aged care sector is fatigued because of all the chopping and changing over the last three years by this government."
Other key issues raised during the inquiry included:
adequate pay and remuneration for a sector renowned for being physically demanding, poorly paid and having limited career paths
more incentives and support for younger and mature workers wanting to upskill or retrain to work in aged care
better support for workers in rural or regional Australia in terms of travel and accommodation
nationally consistent training, qualifications and career development.
Polley said the government needed to take the lead and be the facilitator.
"The fall out on our healthcare system, hospitals and communities is far too great to ignore any longer," she said.
The latest inquiry held in Perth comes after an inquiry into the future of Australia's aged care sector workforce lapsed after the first hearing in Melbourne in April as a result of the 2016 federal election.
The committee received 296 submissions to the inquiry providing evidence surrounding:
the impact of the government's cuts to aged care
the current composition of the aged care workforce
future workforce requirements
the interaction of aged care workforce needs with the disability sector
challenges in attracting and retaining aged care staff
particular aged care challenges in regional towns and remote communities.